(Ezekiel Hopkins, 1634-1690)
"Oh, the depth of the riches both of the wisdom and knowledge of God!
How unsearchable are His judgments and unfathomable His ways!" Romans 11:33
The mystery of God's providence is a most sublime consideration! Our reason is at a loss when it attempts to search into the eternal decrees of election, or the entangled mazes and labyrinths in which the divine providence walks. It is impossible to conduct ourselves into the secret place where God holds the helm of the world!
"Are not two sparrows sold for a penny? Yet not one of them will fall to the ground apart from the will of your Father. And even the very hairs of your head are all numbered. So don't be afraid; you are worth more than many sparrows." Matthew 10:29-31
Notice how particular God's providence is. It is directed to the most trifling occurrences in the world: a sparrow cannot fall to the ground without the heavenly Father. His providence has even appointed . . .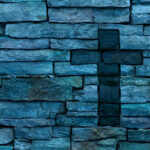 what branch it will land upon,
what grains it shall pick up,
where it shall lodge,
where it shall build,
and when it shall die.
Not one particle of dust moves on a well-traveled road, but God raises it, directs its motion, and directs it to the specific place He appointed for it.
Man can be very confident that God exercises the most accurate providence over him and his affairs. Nothing comes to pass without our Heavenly Father!
   ~  ~  ~  ~
For more go to:  https://abbeyjahath.com/devotionals