Spurgeon, "The Sweet Harp of Consolation" No. 760.
"Don't be afraid, for I am with you.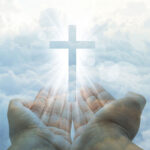 Do not be dismayed, for I am your God.
Therefore I will strengthen you and will help you.
Also I will uphold you with my victorious right hand."
Isaiah 41:10.
I WILL UPHOLD YOU WITH UNIVERSAL SUPPLY
Because it is not possible for the Christian to be in any
condition in which these words shall not be to him,
universal medicine for all disease,
armor against every weapon,
and supply of every necessity.
Therefore God is with us as a mighty worker– a real
active, potent, faithful, truthful worker, who,
having promised to help us, will help us. Because He
will never leave us nor forsake us until he has
accomplished all his eternal purpose. Therefore He
brought us to himself in heaven!
Yes, I will uphold you with universal supply!
~  ~  ~  ~
Something to ponder:
"If our life is not a course of humility, self-denial, renunciation of the world, poverty of spirit, and heavenly affection–we, therefore, do not live the lives of Christians." William Law
~  ~  ~  ~
Something to ponder


Arthur Pink: "Because God is God indeed–He does as He pleases, only as He pleases, always as He pleases. Therefore His great concern is the promotion of His own glory. Because He is the Supreme Being, and He is Sovereign of the universe!"