(J.R. Miller, "The Wider Life" 1908)  LISTEN to audio!  Download audio
"Let this mind be in you, which was also in Christ Jesus!" Philippians 2:5
Paul tells us that we ought to have . . .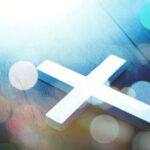 the same spirit as Jesus,
the same temper and disposition as Jesus,
and the same principles as Jesus.

The life of Christ must be the pattern of our lives.
We can learn what were the qualities of Christ's life by a study of the Gospels. These precious books not only tell us about Christ, of the facts of His life, the works He did, the words He spoke; they also show us . . .
His sympathy,
and His kindness,
His helpfulness,
how He lived,
and how He interacted with people,
how He bore enmity, unkindness and persecution.
Perhaps we do not think enough of Christ's beauty of character and disposition in forming our conception of the Christian life. It is one thing to profess to be a Christian; and another thing to grow into the loveliness of Christ. One may be altogether sincere in confessing Christ–and yet be full of faults, only a beginner, having everything of Christian duty yet to learn; and all the beautiful qualities of Christian character yet to acquire.
"Whoever claims to live in Him must walk as Jesus did." 1 John 2:6
" . . . leaving you an example, that you should follow in His steps." 1 Peter 2:21
~ ~ ~ ~
Something to ponder:
James Smith:
Our misery can never exceed God's mercy!
"Your mercy is great above the heavens!" Psalm 108:4
~  ~  ~  ~
For more go to:  https://abbeyjahath.com/devotionals