(Archibald Brown, "This God Is Our God!" 1896)
"The LORD's portion is His people!" Deuteronomy 32:9
"The LORD is my portion," says my soul, "Therefore I hope in Him!" Lamentations 3:24
The above two passages of Scripture ought never to be separated.
God and my soul possess each other.
God finds his portion in His people — and His people find their portion in God!
This God is mine, in all His glorious perfection!
His heart is mine — for He loves me.
And His ear is mine — for I may pour into it all my tales of sorrow and all my songs of joy.
His eyes are mine — for they watch me from morning until night.
Therefore His hand is mine — for it is stretched out to uphold me.
Therefore He is a God of infinite glory! Abased in the very dust, and half bewildered by the thought, I yet dare to look up, and say, "This God is my God forever and ever! He will be my guide even unto death!" Psalm 48:14
~  ~  ~  ~
Something to ponder
J.C. Ryle:
"Is the Bible the Word of God? Then be sure you never read it without fervent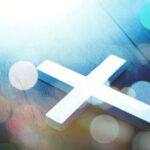 prayer for the help and teaching of the Holy Spirit. Here is the rock on which many make shipwreck. They do not ask for wisdom and instruction–so they find the Bible dark, and carry nothing away from it. Therefore you should pray for the Spirit to guide you into all truth. You should beg the Lord Jesus Christ to "open your understanding," as He did that of the His disciples. The Lord God, by His inspiration the book was written, keeps the keys of the book, and alone can enable you to understand it profitably."
~  ~  ~  ~