(Alexander Smellie, "The Secret Place" 1907)  LISTEN to audio!  Download audio
"What does the Lord require of you?
To act justly and to love mercy and to walk humbly with your God." Micah 6:8
Simplicity and comprehensiveness mark the requirements of my God. He can abbreviate His demands into the fewest words, but they are words which embrace . . .
the inward and outward,
the present and future,
the earthly and the heavenly.
I may fall into serious error regarding His will for me:
It is not a religion of ritual observances which He requires. How easily I attach undue importance to ceremonies and forms, rites and penances and fasts!
Nor does He solicit primarily a religion of external moralities. God looks on my heart.
Nor is it a religion of emotions of which He is in quest. I must not put excitement and tears, in the place of saving grace and childlike obedience.
But see, my soul, God asks us to act justly. I cannot be His unless I do justly. Everything that takes improper advantage of another, I must hate. It is a demand which pierces deeper than it seems. For the integrity of conduct He desires–is the outcome only of a ​​conscience He has quickened, and a will He has bent into submission to His law. The ethics of the Gospel are preceded and rendered possible, by the redemption and regeneration of the Gospel.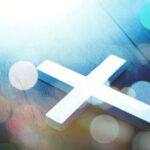 And He asks tenderness. God counsels me to love mercy. The world is full of sorrow, and I am to move through it as a good physician, befriending and uplifting those in need.
It is what He does Himself. Every glorious quality has its fountain in Him, but pre-eminently the quality of mercy. Because He is the great Forgiver and the great Helper; no earthly father loves like Him, and no mother is half so mild. My charities and philanthropies must be learned in His school, who pardons my ten thousand transgressions!
And God asks humility. He commands me to lay my hand in His and to walk humbly in His company. Nothing is so essential as poverty of spirit. It is the source and spring from which alone runs the fertilizing river of a holy life. The humble heart is where the flowers of Heaven find their congenial soil, and grow into beauty and fragrance. I only begin to be a disciple, when my proud heart is brought low, and my Savior is lifted high.
Now, my Father, if these are to be the features of my soul–then it is manifest that none but You can create them, and can nurture them, and can lead them to their perfection. Do the work Lord, and have the glory!
​~​  ~  ~  ~​
For more go to:  https://abbeyjahath.com/devotionals