(James Smith)  LISTEN to Audio!  Download Audio
"If any man does not love the Lord Jesus Christ, let him be Anathema!" 1 Corinthians 16:22
Not love Jesus! Are there any who do not love Jesus? Yes, very many!
They hear of Him;
read of Him;
talk of Him–
but they do not love Him.
If ever they are saved, they must be saved by Him. If ever they are assured with a good hope, they must receive it from Him. Yet they do not love Jesus. Oh fearful case!
Reader, Christ alone can save you!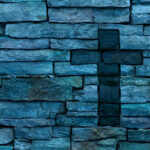 If you are not saved by Jesus, then . . .
you must sink into the lowest Hell,
endure the eternal torments of the damned,
be associated with devils and lost souls forever!
No man can come to the Father, and find acceptance in His sight, but through Jesus,
or obtain a title to Heaven, but by faith in Jesus.
No one has faith in Jesus, who does not love Him.
Because No one loves Jesus, who does not hate sin, and strive to please Him.
Beloved, you are shut up to this:
You must be saved by Christ alone–or perish!
Therefore You must be saved now–or be lost forever!
The grace of God brings salvation to you in the gospel; faith receives and appropriates it; and whenever the heart enjoys salvation, Jesus is precious! As Peter said: "Unto you therefore who believe, He is precious!"
If, therefore, Christ is not precious to you, it is because you do not really believe in Him.
And if you do not believe in Jesus, you are yet in your sins, and the wrath of God abides on you!
And if you live and die with the wrath of God abiding on you, you will be Anathema! or accursed, when the Lord comes.
Let me beseech you, then, to examine yourself whether you are in the faith; prove your own self; and be sure of this, that Jesus Christ is in you, except you prove to be a reprobate.
"He who believes in the Son has everlasting life; and he who does not believe the Son shall not see life, but the wrath of God abides on him!" John 3:36
"Grace to all who love our Lord Jesus Christ with an undying love!" Ephesians 6:24
~  ~  ~  ~
For more go to:  https://abbeyjahath.com/devotionals