The BIBLE
God's Perfect Truth
Always First
Always Recommended
I hope you will Join the sweet "we-get-you" girfriend-y camaraderie on this faith journey! Read honest examples of struggles in the everyday of life and how God has the answers. One of my favorite devotionals!
https://amzn.to/3M4Ijus #faithpump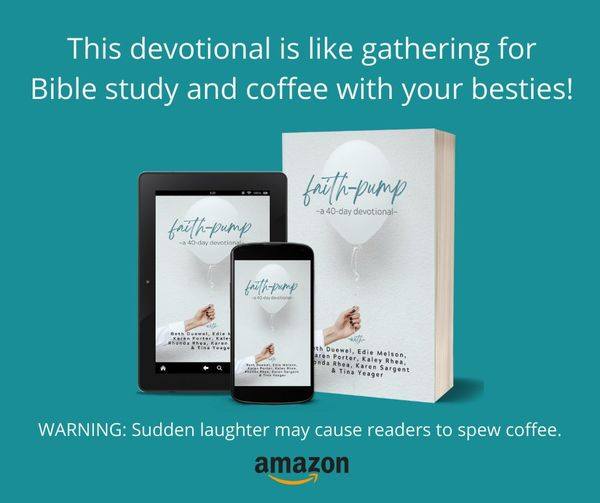 Available on Amazon
Give me neither poverty nor riches, but give me only my daily bread. – Proverbs 30:
This simple, unexpected request from a little-known biblical author named Agur is the only prayer in all of Proverbs, and it offers life-changing potential.
Imagine finding new purpose and contentment in your work, personal ministry, and relationships.
This engaging and practical book faithfully unpacks Agur's humble prayer. Read it in an evening. Affirm it for a lifetime. Share it with those you love.
My friend, Jay Payleitner, is an  honest communicator who spent two decades producing national radio programs featuring Josh McDowell, Chuck Colson, TobyMac, and others. He is a popular speaker and the author of over twenty books.
I encourage you to read this life changing book!
Keep the Focus on Jesus this Christmas with 24 Family Devotions for Advent!
My friend and mentor, Victoria Duerstock, wants to support families in their desire to make Christ the focus of all their celebrations. Each day of this family devotional includes not only a Scripture and short short reflection for the twenty-four days leading up to Christmas, but also inviting full-color images and simple Christmas crafts that can be done as you focus on the rich meaning of this season.
I think Advent Devotions & Christmas Crafts for Families will be your new favorite holiday tradition. It makes a wonderful early Christmas gift for kids, parents, or grandparents!
Available on Amazon.com
HEART & HOME-Pursuing Peace in Your Living Space
Book 3 of the multi award-winning series from author Victoria Duerstock, my mentor & friend. This timely devotional features a full-color, hard cover, photography presentation with short devotions and tips for married couples, especially newlyweds.
This will be a great gift book for that upcoming wedding!
A wonderful new addition for children!
My friend, Josie, has released her new book!
Howie has a broken Hee-Haw and it makes him MAD! No matter how much he practices, he can't get it right. 
This new take on the story of Palm Sunday will delight children as they laugh through silly hee-haws, feel sad with Howie when he sees himself as a failure, and cheer him on as he faces his fears and carries Jesus into Jerusalem.
Children will relate to Howie's story and look to him for encouragement when they're afraid or feel inferior. They'll learn they aren't broken either, but unique and of great value because Jesus made them.!
A wonderful story for Palm Sunday or any time of year!