(Newman Hall, "The Shadow of the Almighty" 1867)
A Man shall be as a hiding place because:
The desert is dreary.
The way is long.
Heavily burdened, a weary traveler slowly drags
onward his wounded feet. Faint by reason of the
fiery blaze which smites him from the unclouded
sky and the scorching sand, he eagerly looks
around for shelter. He pants for even the muddiest
pool where he may quench his raging thirst.
In such "a weary land," how welcome "the shadow
of a great rock," and the clear, cool fountain gushing
up within its rugged clefts!
But where can such a refuge for the soul be found . . .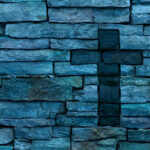 Where can . . .
burdens be taken off,
sorrows soothed,
its mighty thirst assuaged?
"And a Man shall be as a hiding place from the
wind, and a covert from the tempest; as rivers
of water in a dry place, as the shadow of a
great rock in a weary land." Isaiah 32:2
~  ~  ~  ~
Something to ponder:
"Dear friend, make God your Confidant. Carry to Him all your needs, disclose to Him all your sorrows, confide to Him all your secrets, confess to Him all your sins. He will do all, soothe all, supply all, and pardon all–for who is a God like Him? He cares for you, His loving heart is towards you, His unslumbering eye is upon you! Oh, how condescendingly kind and gentle is Jesus to poor sinners who feel their need of Him, and are conscious that they can do nothing without Him! You will always meet with a kind welcome from Jesus, come when you may and how you will." Mary Winslow
~  ~  ~  ~
For more go to:  https://abbeyjahath.com/devotionals