(J.R. Miller, "Intimate Letters on Personal Problems" 1914)
LISTEN to audio!  Download audio
Dear friend,
You say that you cannot live up to the things you read in the Bible and in Christian books. I know of no one who can do so. The Bible sets before us very lofty ideals–so lofty that we cannot reach them in a day or a month or in twenty-five years. So long as you may live, and if you spend every year in striving toward the best things–you will still find that you have not fully attained them.
Paul was a great deal better Christian than most of us, and he said when he was quite an old man, that he was not yet perfect–but was still striving after the things which he wished to attain.
We certainly fall very far below God's requirements. If we did not, there would be no special need of a Savior. Jesus Christ came into the world to redeem us and save us–because we cannot live up to the requirements of His divine law.
HE IS VERY PATIENT
You must not judge yourself, therefore, too severely. Christ does not. He is very patient with our slow progress.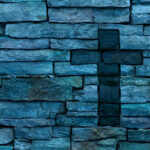 Make every day as beautiful as you can–pure and true and holy, with obedience and love. Then next day can be made a little better than this one, and so on through every day, unto the end.
Yet you will still find on the last evening of your life, that you have very much to attain, that really you have just begun to be a Christian.
It is so in Christian life. If you live to be eighty years old, growing every day more and more holy, you can say then no more than that you have begun–just begun, to know Christ and to know how to live a Christian life.
Remember that you will never reach your goal, until you leave this poor world and enter upon the perfect life in Heaven.
"Brothers, I do not consider myself yet to have taken hold of it. But one thing I do: Forgetting what is behind and straining toward what is ahead, I press on toward the goal to win the prize for which God has called me heavenward in Christ Jesus!"
Philippians 3:13-14
​~  ~  ~  ~​

For more go to:  https://abbeyjahath.com/devotionals