(Arthur Pink, "The Sovereignty of God")

LISTEN to audio! Download audio
"God is infinite in power, and therefore it is impossible for any to withstand His will, or resist the outworking of His decrees!"

Such a statement as that is well calculated to fill the lost sinner with alarm; but from the believer, it evokes nothing but praise.

Let us add a word, and see what a difference it makes: "My God is infinite in power, and therefore it is impossible for any to withstand His will, or resist the outworking of His decrees!"

My God is infinite in power! Then "I will not fear what man can do unto me!"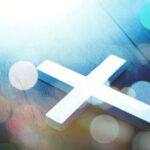 My God is infinite in power! Then "whenever I am afraid, I will trust in Him!"

My God is infinite in power! Then "I will both lay me down in peace, and sleep–for You alone Lord, make me dwell in safety!" Psalm 4:8

"There is no one like the God of Israel. Because He rides across the heavens to help you, across the skies in majestic splendor. Therefore the eternal God is your refuge, and His everlasting arms are under you!" Deuteronomy 33:26, 27

O the preciousness of this truth! Therefore here I am–a poor, helpless, senseless 'sheep,' yet I am secure in the hand of Christ! And why am I secure there? None can pluck me thence–because the hand that holds me is that of the Son of God, and all power in heaven and earth is His!

I have no strength of my own–the world, the flesh, and the Devil, are arrayed against me–so I commit myself into the care and keeping of my Lord Jesus. And what is the ground of my confidence? How do I know that He is able to keep that which I have committed unto Him? I know it because He is God Almighty–the King of kings and Lord of lords!
​~  ~  ~  ~​
For more go to:  https://abbeyjahath.com/devotionals