Be
(William S. Plumer, "Sinners Saved by Unmerited Kindness")
LISTEN to audio!  Download audio
"What is your Beloved more than another beloved?" Song of Solomon 5:9

Our Beloved alone can do sinners good!
His blood alone atones.
He loved us unto death!
Jesus has at once an almighty arm, and a brother's heart!
None is more exalted, yet none stoops so low!
Therefore None is mightier, yet none is more tender!
He shall not break the bruised reed, nor quench the smoking flax.
And He is meek and lowly, merciful and mild–at the same time He is the omnipotent Jehovah!
He enlightens, purifies, and comforts the heart!
His Word cannot be broken!
His power cannot be resisted!
The law of heavenly kindness is in His heart!
Great is His faithfulness!
His royal titles are . . .
Wonderful Counselor,
Mighty God,
Everlasting Father,
Prince of Peace!
To the pious, Jesus is the source of . .  .
all hope,
joy,
peace,
life,
and all comfort.
Jesus is still as gentle, as kind, as tender as when He . . .
wept at the grave of Lazarus,
gave eyes to the blind, and feet to the lame,
or granted mercy to a wretch hanging by His side.
In Him dwell all excellencies!
He is full of grace and truth!
He takes poor, vile, ignorant, guilty, helpless sinners–raises them to sonship with God, and makes them partakers of His holiness!
There is none like Him! No, not one!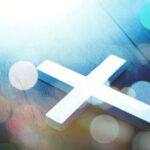 He is the chief among ten thousand!
Wherever He is, there is heaven!
Because there is none like Jesus!

"Yes, He is altogether lovely! This is my Beloved, and this is my Friend!" Song of Solomon 5:16
"Worthy is the Lamb who was slain, to receive power and wealth and wisdom and strength and honor and glory and praise!" Revelation 5:12
​~  ~  ~  ~​
For more go to:  https://abbeyjahath.com/devotionals