(Charles Spurgeon, "The Treasure of Grace")  Play Audio!  Download

"Remove the filthy garments from him . . . See, I have caused your wickedness to be taken away from you, and I will clothe and beautify you with rich robes [of forgiveness]." Amplified Bible

God's children are wrapped around with a robe–a seamless robe which earth and Heaven could not buy the like of if it, were it once lost.

For texture, it excels the fine linen of the merchants; for whiteness, it is purer than the driven snow.

No looms on earth could make it, but Jesus spent his life to make my robe of righteousness!

There was a drop of blood in every throw of the shuttle, and every thread was made of His own heart's agonies!

It is a robe that is divine, complete–a better robe than Adam wore in the perfection of Eden. Adam had but a human righteousness though a perfect one, but we have a divinely perfect righteousness.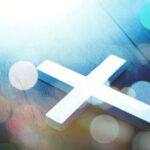 Strangely, my soul, are you arrayed, for your Savior's garment is on you–the royal robe of David is wrapped about His Jonathan.
Look at God's people as they are clothed also in the garments of 'sanctification'.
Was there ever such a robe as jeweled as that?
Every day he arrays the lowliest of His people as though it were a wedding day. He arrays them as a bride adorns herself with jewels. He will have them dressed in gold of Ophir.
What riches of grace then must there be in God, who thus clothes His children!
"He has clothed me with garments of salvation, and arrayed me in a robe of righteousness!" Isaiah 61:10
~  ~  ~  ~​
For more go to:  https://abbeyjahath.com/devotionals