(James Smith, "The Pastor's Morning Visit" 1840)
"God Himself has said: I will never leave you nor forsake you!" Hebrews 13:5
The Lord's redeemed people are never alone!
Because He is with them as an Observer. He notices their . . .
every thought,
word,
action,
trial,
foe, and
every danger.
He is with His people . . .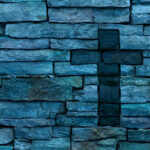 as a Father — loving and holding communion with them;
and as the Lord Almighty — having all power to help them;
as a Guide — to wisely lead them;
and as an Advocate — to plead their cause;
as a Friend — to supply and comfort them;
and as a Savior — to deliver and protect them;
as a holy, sin-hating God — to purify them!
He is present with them . . .
to preserve them,
and to comfort them, and
save them with an everlasting salvation!
Beloved, let us remember that God is with us — everywhere and always! This precious truth will . . .
check levity,
prevent impatience,
make us people of integrity,
encourage prayerfulness,
inspire us with fortitude,
and produce diligence.
If God is with us thus — then He is for us! And if God is for us — then who can effectually be against us?
"So be strong and courageous! For the LORD your God goes with you; He will never leave you nor forsake you!" Deuteronomy 31:6
~  ~  ~  ~
For more go to:  https://abbeyjahath.com/devotionals