(James Smith, "The Love of Christ! The Fullness, Freeness, and Immutability of the Savior's Grace Displayed!")
LISTEN to audio!  Download audio
"They shall be Mine, says the Lord Almighty, in the day when I make up My jewels!" Malachi 3:17

Jewels are costly and are highly valued by their owners.

We, though worthless in ourselves, cost our adorable Savior an immense price! To procure our release, to purchase our freedom–He left His Father's bosom, came into our world, labored, suffered, bled, and died! He gave Himself for us! We are bought at a very high price! We are His purchased possession: intended to deck His mediatorial crown, to reflect His praise, and to shine to His glory for evermore!

He highly values us. "Since you were precious in My sight!" He says. We are valued not according to our intrinsic excellence, but according to His estimation of us.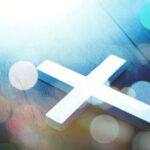 For our safety, He employs . . .
His watchful eye,
powerful arm,
and numerous angelic hosts!

For our security and preservation–He arranges, directs, and controls all things; so that all things work together for the best, to those who love God and are the called according to His purpose.

Soon we shall shine as the gemstones of His crown!

How strange, that He should value us so highly! That He should compare us to all that is beautiful, desirable, or costly in nature! But He really does so!

We are not only His subjects, His friends, His children, His brethren, His bride; but His ornaments, His jewels!

Men may despise us, our Savior will not!
​~  ~  ~  ~​
For more go to:  https://abbeyjahath.com/devotionals